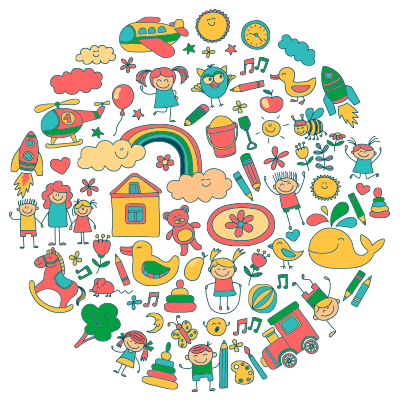 Helping Disabled Children & Families
Our Mission
Kin Cymru aims to assist parents of children with special needs/disabilities by helping them to obtain their correct entitlement to benefits. In particular we aim to ensure that families receive the correct award of Disability Living Allowance. This provides them with the extra money needed to improve their child's life chances.
We can help with initial claims, requests for reconsideration and with appeals.
Covid 19 Statement
During the crisis Kin Cymru will continue to assist with benefits. Although you cannot visit our office, a volunteer can talk to you via e-mail or phone and we can set up appointment on Zoom, Skype or Facetime, to discuss your case.   If you need help completing a DLA  form we will ask you to post the form to our offices  at 8 Castle Square, Wind Street, Swansea  SA1 1DW. We will then arrange an appointment with you to complete the form.
We have had to furlough our staff, but we still have volunteers helping us.  Please e-mail us for assistance or telephone us on 01792 485100 – leave a message and a phone number and  one of us  will ring you back, although not necessarily on the same day.
DLA for Children Project – ongoing (updated 02/05/2019)
Since 2017 we have been running a project assisting parents in the Swansea area with children with special needs and learning disabilities to access Disability Living Allowance (DLA). The project set out to initially assist around 50 parents a year assisting with claims, reconsiderations and appeals. There was initial assistance from the Legal Education Fund via one of their Legal Education Fellows and since summer 2018 the project has been run by a small number of dedicated volunteers. The project so far has enabled every parent it has assisted to obtain or increase their entitlement to DLA for their child.
The project, having established its training systems and delivery model, is now poised to expand to recruiting and training a larger number of volunteers to enable it to step up the amount of assistance that it can provide.
Sadly, there has been a setback in so much as T.A. Law Solicitors, which has been mentoring our Charity since 2012, is due to close its doors for good at the end of May 2019. T.A. Law allowed us space in its offices and full use of equipment, including telephony, I.T. services and other resources including expert Legal Advice and supervision for volunteers. T.A. Law's help has been invaluable to Kin Cymru, but from June 2019 Kin Cymru must stand on its own two feet.
We have a potential to rent an office and to obtain equipment to continue but urgently requires funds to meet the running costs of a small office and volunteer expenses. If sufficient funding is not secured there is a very real risk that we will cease operating; depriving the community of a much needed important service.
We are are attempting to secure funding via grants, however donations are always gratefully accepted and will assist us to continue our vital work. (If anyone can recommend or suggest sources of funding we would be most grateful)
To make a donation to enable us to continue our vital work please donate via gofundme.
UPDATE
Kin Cymru has been very moved by the number of offers of help and support received following its plea for assistance. We are not there yet, so please keep donating and encouraging others to do so, but given the expressions of support we have received, we are hopeful that if words become deeds, our work will be able to continue.
Thank you to all of you who have contacted with offers of help – please keep these coming in! For those who wanted to actively participate, we will be offering a training course on DLA for children – hopefully in July and those of you who have expressed interest in joining us as adviser volunteers will be able to start helping people from then.
Contact us for more info today!